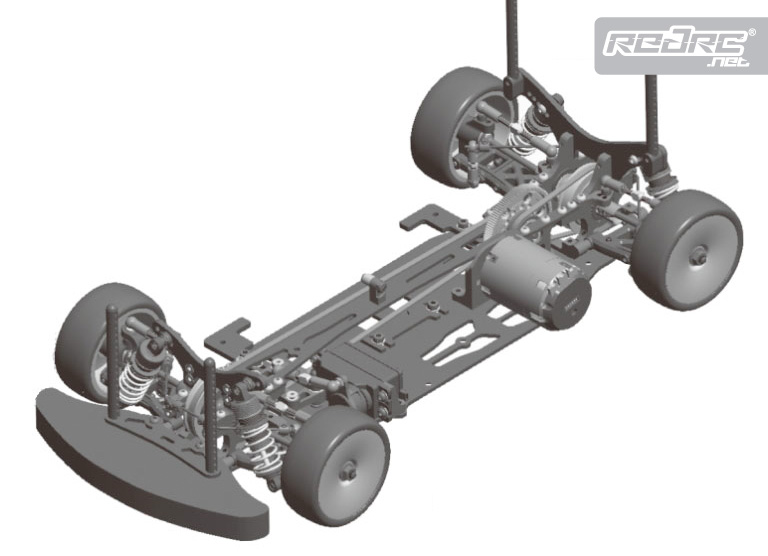 Tamiya will announce their new TRF417 electric touring car at next month's Plamodel hobby show in Japan. The successor to the double World Champion 416, the new car is more about fine tuning a winning package than huge changes. With the use of LiPo and brushless motors now used exclusively, the changes include a new super rigid motor mount with an updated motor position. Other changes include a new internal ratio, new chassis layout, battery mounting, an updated ball diff design and updated steering system. Expect to get the official word from Tamiya in and around the middle of October.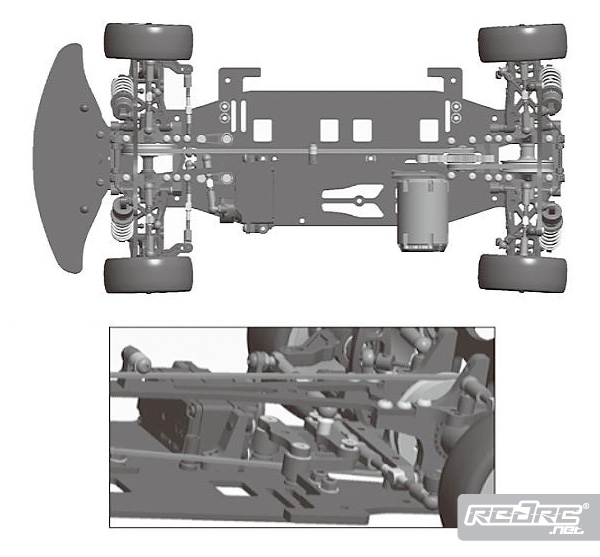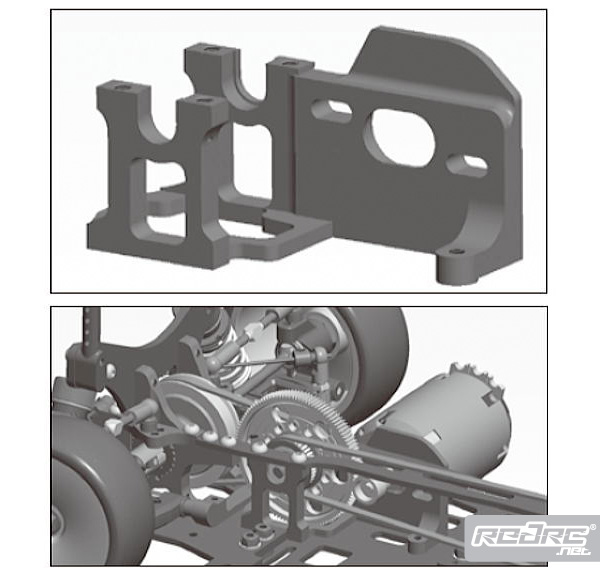 De motormount ziet er alvast veel beter uit, uit 1 stuk.
We weten weeral wat te kopen hé

Beyond salvation





Number of posts

: 918


Registration date :

09-03-08



417 en M-06 zouden in december te koop zijn.
mooie cadeau voor onder de kerstboom

TRF417 Chassis Kit
Item #42184 (COMING SOON)
This is the 2010 IFMAR ISTC World Championship-winning machine, the TRF417 Chassis Kit. TRF417 was created using valuable race data gained through races with the TRF416 and aims to win the world championship in 2012.
Newly Designed Parts
Front/Rear Carbon Damper Stays
Front/Rear Aluminum Bulkheads
Aluminum Motor Mount
Aluminum Center Shaft
Aluminum Diff Joint
Aluminum Steering Arms and Linkage
Diff Plates
Wheel Axle
Cross Joints
19T Pulley
Carbon Lower & Upper Decks (thicknesses TBA)
Specs & Features
The chassis design is focused on weight distribution and high-traction characteristics, with *the new minimum chassis weight rule in mind. *The 2012 world championship regulations state that the minimum chassis weight will be restricted to 1,350g. (1,450g in 2010).
The TRF417 has an optimized chassis layout for high-power lithium batteries and brushless motors.
One-piece aluminum motor mount offers extra strength and durability to handle high-power motors, enabling transmission of the motor power to the drive train with minimal friction loss.
Compared to the TRF416, the motor position has been moved about 2.0mm towards the center to keep high traction during racing.
By using a 19T pulley, the internal drive ratio becomes 1.94, which is very close to the ideal rate for brushless motors (2.0). With this, the car has less flexing resistance on drive belts and speed loss is minimized when the throttle is off.
Newly designed steering linkage is not connected to the upper deck, providing improved flexibility to hold traction during cornering.
Newly designed ball diff housing and plates provide extra durability.-Identical front and rear bulkheads.
Comes equipped with short reversible suspension arms and TRF416 uprights.
ik had verwacht dat tamiya met de geardiff (tandwieldiff) ging komen, maar blijkbaar een vernieuwde balldiff

Met de geardiff van spec-r zijn ze dit jaar werledkampioen geworden, vandaar..
weet iemand wat er eventueel extra nodig is, buiten de standaard "kit" doos, om aan de start te gaan met de TRF 417 ?
(los van regelaar/batt/servo/ontvanger/wielen uiteraard)
eventueel (extra) spur/ pignion ? welke juist ?
iets anders nog... ?
Tamiya-freak





Number of posts

: 157


Woonplaats

: Gent


Registration date :

29-11-09




---
Permissies van dit forum:
Je
mag geen
reacties plaatsen in dit subforum